If I had to rank my preference for eyeliner types, pencil eyeliners would definitely top the list. No matter how much I practice, I still struggle a little with getting liquid and gel liners to work for me, so those are definitely not my go-to products when I'm rushing for time.
---
Product Description
Crème Gel Liner Colour glides on smoothly for comfortable application in the waterline. Creamy formula makes blending super easy and formula dries down for long-lasting wear.
Official Retail Price in Singapore: USD 5 (Colourpop site)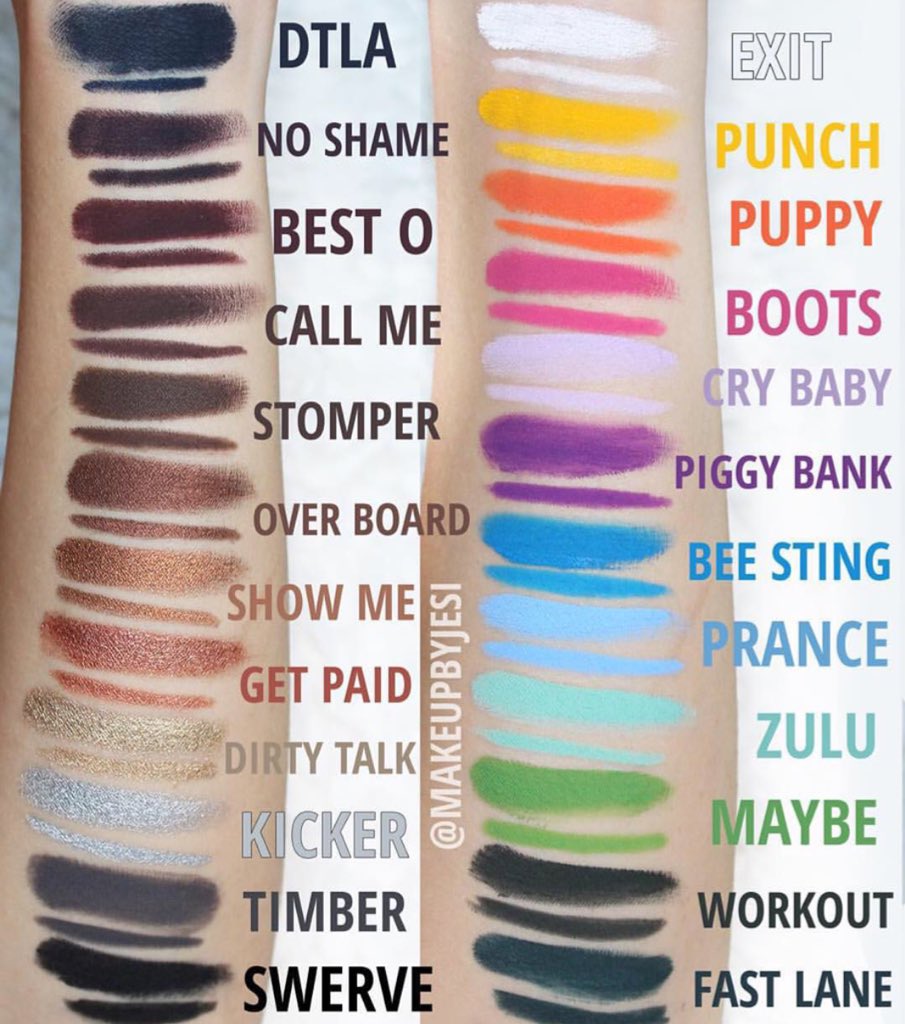 ---
Ingredient List
DIMETHICONE, TRIMETHYLSILOXYSILICATE, CERESIN, POLYETHYLENE, SILICA, STEAROXY DIMETHICONE, COPPER POWDER (CI 77400), IRON OXIDES (CI 77491, CI 77492, CI 77499), MICA (CI 77019), TITANIUM DIOXIDE (CI 77891).
The top ingredient, Dimethicone, is a type of silicon that 'helps create improved texture in skincare, helping products to glide across the skin'.
According to Vogue UK,
There is some debate about whether dimethicone and other silicones can clog pores and worsen acne-prone skin.
It may sound like a serious cause for concern, but I have yet to experience any discomfort despite having sensitive and acne-prone skin. It might be because my eyelids are not as easily affected, or the area in contact is small, but generally, this chemical should not worry you too much.
---
I love using shimmery brown eyeliners because they add a layer of depth to the eyes without overly emphasizing them.
Packaging: I like how it is simple, clean and light. The only issue I can find with this is that it's white, which makes it prone to getting dirtied by the eyeliner pigment itself.
Colour payoff & intensity: I was initially a bit worried that the brown would be too light and not show up very well on my skin, but this turned out a lot better than I expected. It applies pretty smoothly and shows up as a mocha-chocolate colour. The colour payoff is good, and the shade itself is not too intense either, which is great for a more natural look.
Staying power: While generally waterproof, this has not been as smudge-proof as I had hoped. I can usually tell if it is smudge-proof based on whether there are traces of my eyeliner on my lower eyelid. My eyelids are always very oily, no matter how much primer and setting powder I use, so if I use an eyeliner that's not smudge-proof, it'll definitely smudge a little onto my lower eyelid, and that's precisely what happened with this product. If you have oily skin and especially oily eyelids, you might need to take extra precaution with this one.
---
Final Verdict
This product is definitely value for money, at just USD 5.
While my fear of getting it smudged onto my lower eyelids has stopped me from making this my holy grail pencil eyeliner, I would say that everything else about this product is fantastic. I love the colour and smooth application and honestly would consider buying other shades (especially the white one for my waterline) in future.
---
Rating
Colour payoff: ✮✮✮✮✮
Ease of use: ✮✮✮✮✮
Staying power: ✮✮✮
Value for money: ✮✮✮✮