Almost everyday, a brand releases a product or collaboration that is sure to tempt you into buying, even if you already have a ton of unused products on your vanity table. That's how I feel every time I scroll Instagram, so I wanted to share some products that's been on my wishlist for some time!
---
Lily By Red Mood Liar Velvet Tint
I hate to admit it, but this relatively unknown brand caught my eye because, well, it's endorsed by Hyunbin (the PD101 contestant, not to be confused with the other Hyunbin who shoots more CFs than dramas). Also, I think this is one of the rare few times that K-beauty has actually used a male celebrity to endorse lip tints..! Wanna One has done lip balms, but a lip tint? This has got to be the first. I think Hyunbin's pick looks like a peachy pink, definitely very gorgeous and wearable for most occasions.
---
Peripera Ink The Gelato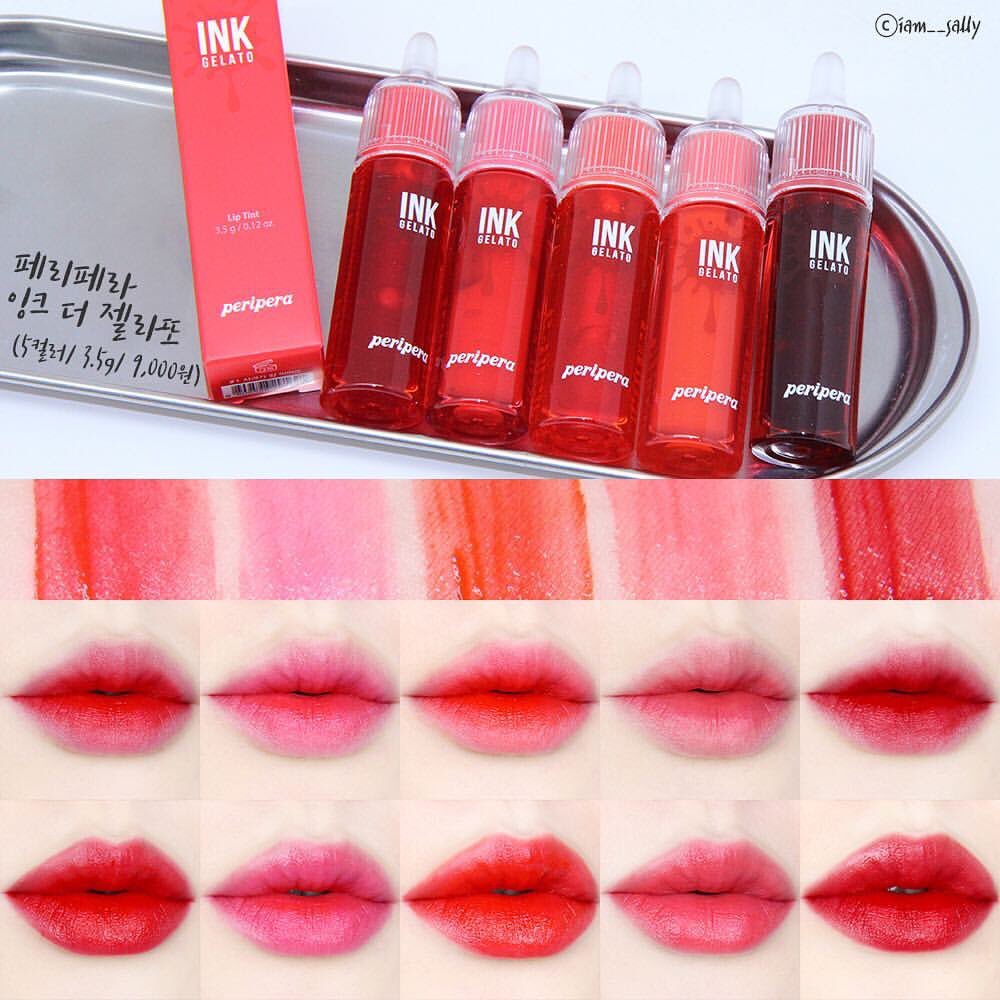 I'm a sucker for good packaging and a sucker for Peripera's products, so there we go 😂I'm actually really amazed at how many new lip tints Peripera can come up with. You would think that most companies would stop at 1 or 2 types of lip tints, right? Peripera seems pretty determined to prove everyone wrong, but I'm not complaining. The shade range is rather limited for now, but maybe Peripera will add in more colours later (just like they did with the wildly popular Airy Ink Velvet)?
---
MISSHA Cotton Blusher & Contour
I've been getting a little obsessed with blushes lately, which I guess is a nice break from lip products (not really, not for my wallet). Frankly, this first caught my eye because it resembled shu uemura's products:
Aside that, what's not to love about clean packaging and warm hues? The colour payoff looks lovely in the swatches, but I have yet to see any reviews about them – would love for some enlightenment, let me know in the comments if you have tried this blush!
---
 It's Skin Power 10 Formula
This is probably the closest I can get to getting a customized skincare product without breaking the bank, and I recall there a hype over this some time back. Well it's still on my mind, and I'm honestly very keen to try this out. My only worry is that I might be mixing all the wrong stuff on my face and I might witness a bad acne outbreak. Again. But I'm still keeping this on my wishlist until I'm more certain of what my skin needs.
---
MISSHA 3rd Gen.Time Revolution First Treatment Essence
Another MISSHA item! I got to say, I really underestimated how good their products are until I started using their Cell Renew Snail Cream – best skincare investment ever. Okay ,back to this essence. I was told that this is a dupe for SKII, and we all know how expensive SKII is, so… so yeah. I'm not dreaming of buying SKII any time soon, but I can definitely put a more affordable option on my wishlist, right?