Disclaimer: This is not sponsored by Shopee in any way!!
I am purely doing this blog post because I buy lots of makeup and skincare products from Shopee. I find that there are quite a lot of stuff that is heavily discounted, and I do share this with friends, but I've had friends asking me about how much discount there is etc. I figured they wouldn't be the only ones interested in finding out, and it would be cool to compile a list of popular stuff from Shopee and see how much you can save!
I'll be comparing the prices of 5 products that have been identified by Shopee as Lowest Price Guaranteed so you can see the the maximum savings you can get. Most of the stuff are also labelled as guaranteed to be 100% authentic, so you don't have to worry that you're buying a counterfeit because everything is cheaper.
---
3CE Mood Recipe Multi Eye Colour Palette Eyeshadow
Shopee: SGD 31.90

Stylenanda Official Website: USD 41 (SGD 56.39)

Savings: SGD 24.49
While 3CE retails in Sephora stores, not all their products are available, so you have to order them from their international website – or not, with savings of more than SGD 20 on Shopee. WOW. I'm not sure how much this retails in their Korean stores but if you're just looking to order it online, why would you not order this from Shopee instead right?
---
MISSHA Time Revolution First Treatment Essence/ Ampoule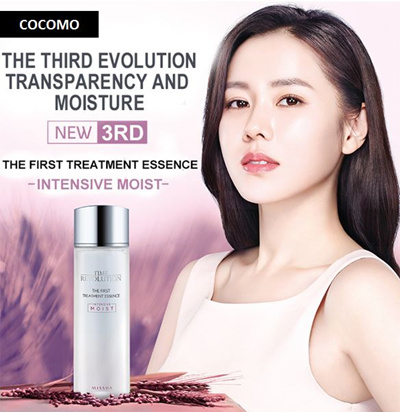 Shopee: SGD 29.90

MISSHA SG: SGD 79.90

Savings: SGD 50.00
This gets more and more mind-blowing. This product from MISSHA is said to be a dupe for SKII – it is cheaper than SKII, but the original price is still rather difficult for anyone to fork out immediately. But savings of more than 50% on Shopee? HOW???
---
Aprilskin Perfect Magic Cover Fit Cushion
Shopee: SGD 25.50

Guardian: SGD 47.00

Savings: SGD 21.50
I've seen a lot of advertisements for this product on my Facebook feed and I do have to say that the videos always show this cushion working miracles on acne-filled skin. I always thought SGD 47 was pretty expensive… until I saw this on Shopee. Definitely putting this onto my wishlist.
---
Neogen Bio Peel Gauze Peeling
Shopee: SGD 16.90

Soko Glam: USD 27.00 (SGD 37.19)

Savings: SGD 17.29
This brand has been popping up quite often, so I went to search more about it online and I found some really cool facts from Wiki:
The company was founded by Herbert D. "Ted" Doan and James L. Herbert in 1981 as an investment project by Michigan State University.
In 2009, it became a vendor of the Chinese government and has been engaged in researching China-specific food safety and plant health issues.
Anyway it's not available in SG (I think), so if you want to buy from an 'official' site it would probably be Soko Glam… but Shopee beat it with savings of almost SGD 20. Whew.
---
MIZON Snail Repair Eye Cream
Shopee: SGD 13.40

Peach & Lily: USD 20.00 (SGD 27.55)

Savings: SGD 14.15
I rave quite a bit to my friends about snail mucin being a miracle ingredient, but products made from that are usually on the pricier side. This product is definitely more affordable, but it never hurts to get a bit more savings, right? 😉