I came across this interesting concept of 'anti-haul' in one of the beauty blogs I read. For a better definition of this, I've pasted here an excerpt from Allure:
Kimberly Clark, (a.k.a. Chris Giarmo,) posted her first anti-haul in November 2015, and has since sparked a trend on YouTube. A search for the topic yields around 862,000 results. The anti-haul is exactly what it sounds like: a video in which the creator talks about which makeup items they're not going to buy, as opposed to showing off what they already did spend their money on.
I like how it helps consumers think more carefully about what to buy, rather than always encouraging them to buy everything off the shelves, so I've decided to try this out every month, together with my usual wishlist posts!
NOTE: My anti-haul post is not meant to be a hate post – these are simply my opinions on why I am choosing not to buy these products, based on personal preferences.
---
Wet N Wild Color Icon Rainbow Highlighter
I know this is quite a fan favourite, and I've seen the swatches of rainbow-highlighted cheeks online, but I am honestly no fan of rainbows on my cheekbones. I concur that it is a cute concept, but I'm not too sure I want to have rainbows reflecting off my face most of the time, so this will end up being a product that I only use once in a looooong time. It's pretty affordable at SGD 7 on Shopee, but it's SGD 7 that I would rather spend on other makeup products.
---
Kailijumei Lipstick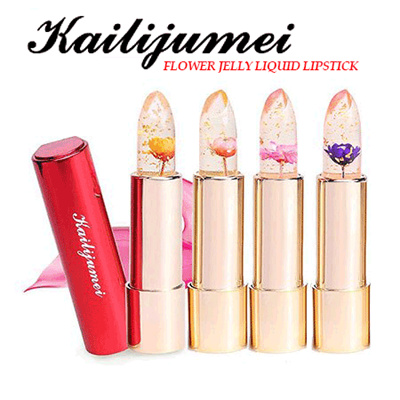 Firstly, this packaging looks tacky (the box doesn't look much better, in fact I would say it looks too much like Estee Lauder's packaging). Next, this is pretty expensive – can you imagine paying SGD 30 for one??? The swatches I've seen are also not very impressive, they resemble the kind of colour payoff that cheap lipsticks from dubious brands give. Lastly, I don't think I'd be using this often, if I ever bought one, because I would want to preserve the flower in the lipstick.
Overall, I just wouldn't ever think of purchasing this. Never ever. In fact, I wouldn't even be excited to use this even if I got it for free.
---
WoWo Bird Nest Collagen Jelly
If you haven't heard of this brand, you're probably not alone. Check out this article from Daily Vanity if you wanna know more (spoiler alert: it's not positive).
In any case, on top of the brand's bad rep, I've always been very skeptical about eating collagen in order to boost the collagen in your skin. I've seen quite a handful of brands (legit ones too) selling collagen that is meant to be digested, with some sort of research/statistics to back up their claims. But does it really work like this???
---
Do you have any of these products on your anti-haul list as well? Share them in the comments! 🙂